Well – lets say 20ish years. Beginning in 1995 at Stanford University, Larry Page and Sergey Brin formed a relationship that would go on to create one of the biggest companies of the 21st century.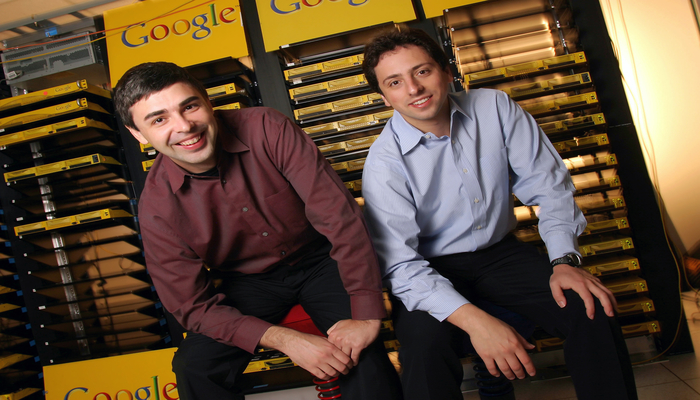 From garage to Googleplex
Within a year of knowing one another, Larry Page and Sergey Brin built a search engine using links to determine how important pages were on the web. They initially named the search engine Backrub. Thankfully the name didn't stick for too long.
In August of '98, Silicon Valley investors as well as Sun Microsystem's co-founder Andy Bechtolsheim would go on to write up a check for $100,000 making Google Inc. official. With the new name officially in place, Page and Brin would go on start their tech journey through the rented garage of a close friend. Things were definitely unconventional at first. Whether it be their first server encased in Lego, or their first "Doodle" announcing to site visitors that the entire staff was playing hooky, Google was on the fast track to capturing the spirit of future investors.
In the years that followed. the company expanded at a rapid rate – hiring a sales team, hiring engineers and even introducing a company dog. Google would obviously go on to grow out of a garage and move to it's current location named: "The Googleplex."
Today, Google staffs more than 60,000 employees in nearly 60 different companies. Google has changed, too. From search engine to Chrome, Google has put its (massive) footprint into the 21st century and it's not stopping anytime soon.