In today's age, businesses rely on IT for day-to-day operations in more ways than many people realize. Information technology goes far beyond the desktops, phones, emails, and other devices we interact with as a part of our jobs each day. In the case of one of our clients, Speedy Green Car Wash in Manassas Park, their entire car wash operation is controlled by a proprietary server system that controls the wash bays, tunnels, payment terminals, point-of-sale, and much more. But when a mission-critical component of a business fails, what do you do? Speedy Green came to us for this very reason, and our skilled team of server engineers built a custom-tailored solution that got the car wash back up and running in a time of need.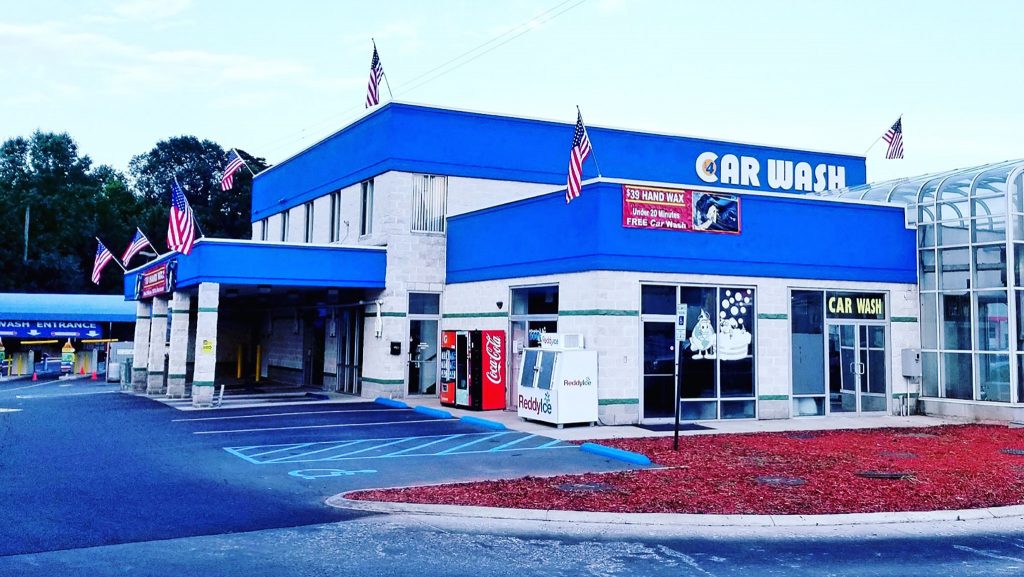 Agile Solutions and Response
Speedy Green Car Wash had been running on their car wash control system for over 8 years smoothly, but in that time hadn't had anybody managing it. The company that provided their car wash system included a turn-key server, but no instructions to maintain it. Over time, that server degraded and had no redundancy or fault tolerance built into it. Eventually the hard drive and motherboard failed, and they were unable to operate. For a car wash to be out of commission on a bright summer day, this was a critical situation that needed quick and agile resolution. The business owner soon contacted us the morning their server crashed, and we immediately began developing a response plan to get them back in business.
The first step was to investigate the cause of the problem. Our technicians were quickly able to identify that the hard drive had completely failed, as well as other components of the now very old server that had been running nonstop for years. We immediately began data recovery on the hard drive knowing that there were no backups to recover from, and were able to recover almost all of the data.
The next step was to determine system requirements for the operation of the car wash control system. Because of its age, this system software was built on Windows XP with specific legacy hardware requirements. Because of these requirements, we were limited on what physical hardware we could use, and since the client needed a quick, reliable solution, we wouldn't risk giving them old hardware again. As such, we chose an enterprise-grade Dell PowerEdge server as the base of the hardware knowing it would be reliable and fault-tolerant for the long term with redundant power supplies and two hard drives in RAID 1 (a configuration which allows for one hard drive to fail without losing any data or downtime).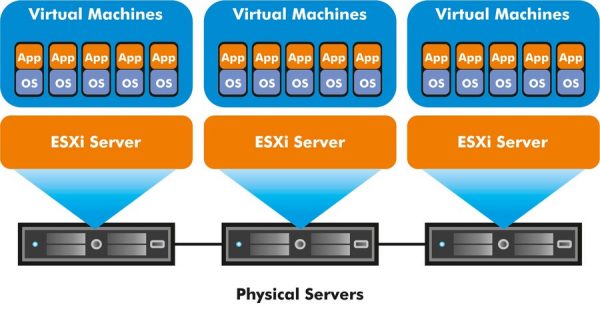 Installing Windows XP in 2018 proved to be an unorthodox task. Microsoft completely ended support for Windows XP in 2014 which meant that not every installation of XP will work or activate, and support for newer hardware on Windows XP is scarce. Because of this, our server engineers decided that virtualizing the Windows XP system would be the best route to take for longevity and reliability. Eight years ago when the first server was built, Windows XP was still supported on most systems. Today, that's not the case, and in eight more years it will likely be even more complicated. Virtualizing the operating system allows for the system to run the same regardless of the hardware it sits on top of, and allows for the entire operating system to be migrated to different hardware without worrying about hardware differences between systems. We chose to use VMware, the industry leader in virtualization technology, to power this system.
With the Windows XP system virtualized, the data recovered off the original hard drive, the rest of the road to recovery for Speedy Green was software configuration. After over 24 hours of working with the car wash system developers, we were able to reverse engineer the software to deploy it on our new virtualized system. This is the first of its kind for car wash control systems, and proved to be extraordinarily effective.
Using our team's fast-acting and solutions-driven approach to problem solving, we were able to bring enterprise-level reliability to a specialty use-case system that previously was never built with reliability in mind. This entire disaster recovery project was executed from start to finish within 48 hours, minimizing the downtime the client faced. For a business like Speedy Green Car Wash, any minute of downtime can be detrimental, which is why we ensured we built a solution that would allow for uninterrupted and flawless operation for years to come. Since the deployment of the new server, Speedy Green has been running better than ever, without the fear of an event like this happening again.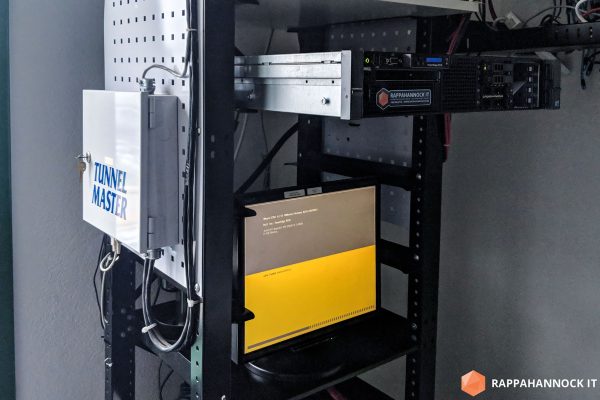 Business Continuity and Disaster Recovery
The situation Speedy Green was in when their systems failed is not a situation any business owner would want to risk being in if they could avoid it. Fortunately, at Rappahannock IT, we have a breadth of solutions to help businesses of any size and any kind prevent and recover from these types of events if they ever were to happen. So how can this information help you as a business owner?
The first and most important step in a business continuity plan is to have a team that can help build and execute continuity efforts for your business. This could be an internal team to your company, but in many cases for small businesses, a Managed Service Provider (MSP) is a more viable option due to the flat monthly cost and expertise provided by an MSP.
On top of having an MSP, it's important to ensure your business makes backups and verifies those backups regularly. Most businesses should opt for both on-site and off-site backups to increase the level of reliability they have. At Rappahannock IT we offer backup solutions for any size or scope to help protect businesses against the risks of data loss.
After recovering from the downtime caused by their server crash, Speedy Green Car Wash brought us on to improve all aspects of their IT needs, and to create a more reliable and resilient infrastructure to prevent these types of risks and more. If you're interested in helping ensure your business is protected against risks like this, contact us today! Our team of solutions experts is dedicated to helping build success stories like this with companies of all sizes.
Learn more about our Managed Services here.
Learn more about Data Backup and Disaster Recovery here.